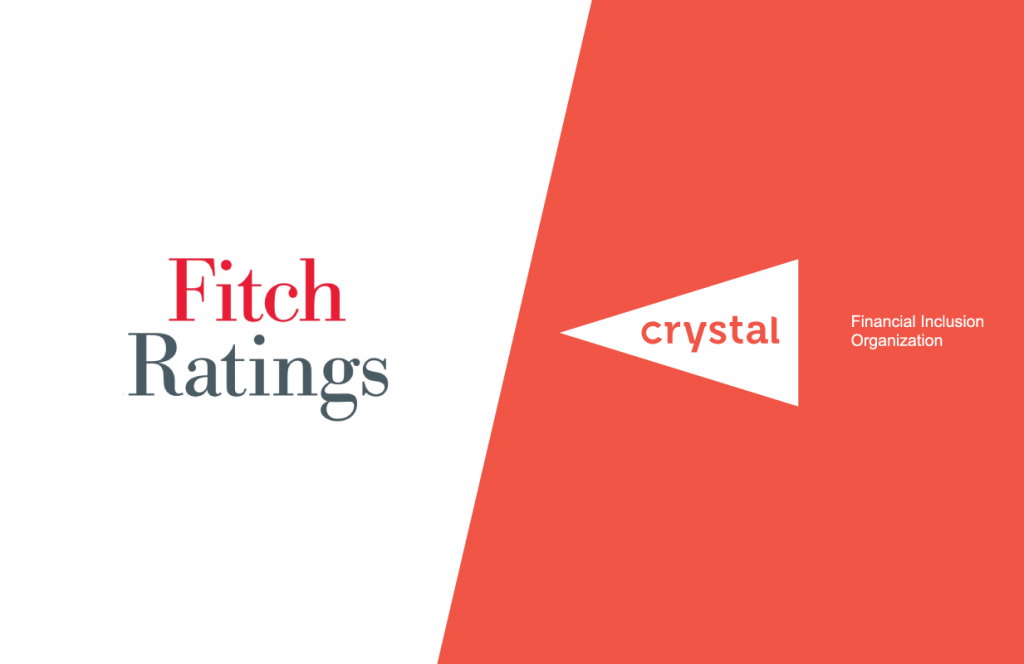 Tbilisi – 19 December 2019: Fitch Ratings published a Rating Navigator supporting the earlier affirmation of the Long-Term Issuer Default Ratings (IDRs) of JSC MFO Crystal ('Crystal') at 'B' Outlook Stable.
The rating is a reflection of company profile, asset quality, profitability, other assessment factors and recognitions. Since 2017 company credit rating was reassessed 3 times and each time Crystal has managed to maintain the same rating 'B Stable Outlook'.
Following an introduction of new regulatory regime for the retail finance market, Crystal has managed to demonstrate its financial and operational sustainability translated into improved performance indicators. In November 2019, GLP has reached GEL 293 million (% growth in 2019) and NPL has been down to 7.27% from 7.99% its highest point in May 2019.
Improved operational performance is a consequence of branch network optimization, enhancement in systems and processes, compliance with new lending standards, more robust internal credit control and operational risk management.
"Financial Inclusion Organization Crystal, is pleased to maintain the credit rating, which indicates a stable development of both Crystal and Georgian financial market. Since we partner with more than 20 international financial institutions, importance of international recognitions, and especially Fitch cannot be underestimated. We are following the development track of building more trustful and sustainable financial industry in Georgia" commented Ilia Revia, Chief Executive Officer of Crystal.
About Crystal:
JSC MFO Crystal ('Crystal') is the leading financial inclusion organization and the largest by assets non-banking financial institution in Georgia. It manages the loan portfolio of GEL 293 million, employing more than 1,000 members of staff, operating through 51 branches and serving more than 100,000 unique customers across Georgia. Crystal acts as a platform for economic development providing micro and small entrepreneurs and farmers with innovative financial products and services. Crystal is the first Fitch-rated non-banking financial institution in the region with a rating 'B' Stable Outlook. In December 2018, Crystal received nation's responsible business award "Meliora".
[1] Gross Loan Portfolio
[2] Non-performing loans include portfolio at risk above 30 days, restructured loans and write offs